NBC Sports Digital partners with Acquia to cover more than 30,000 sporting events every year, including some of the highest trafficked events in the history of the web.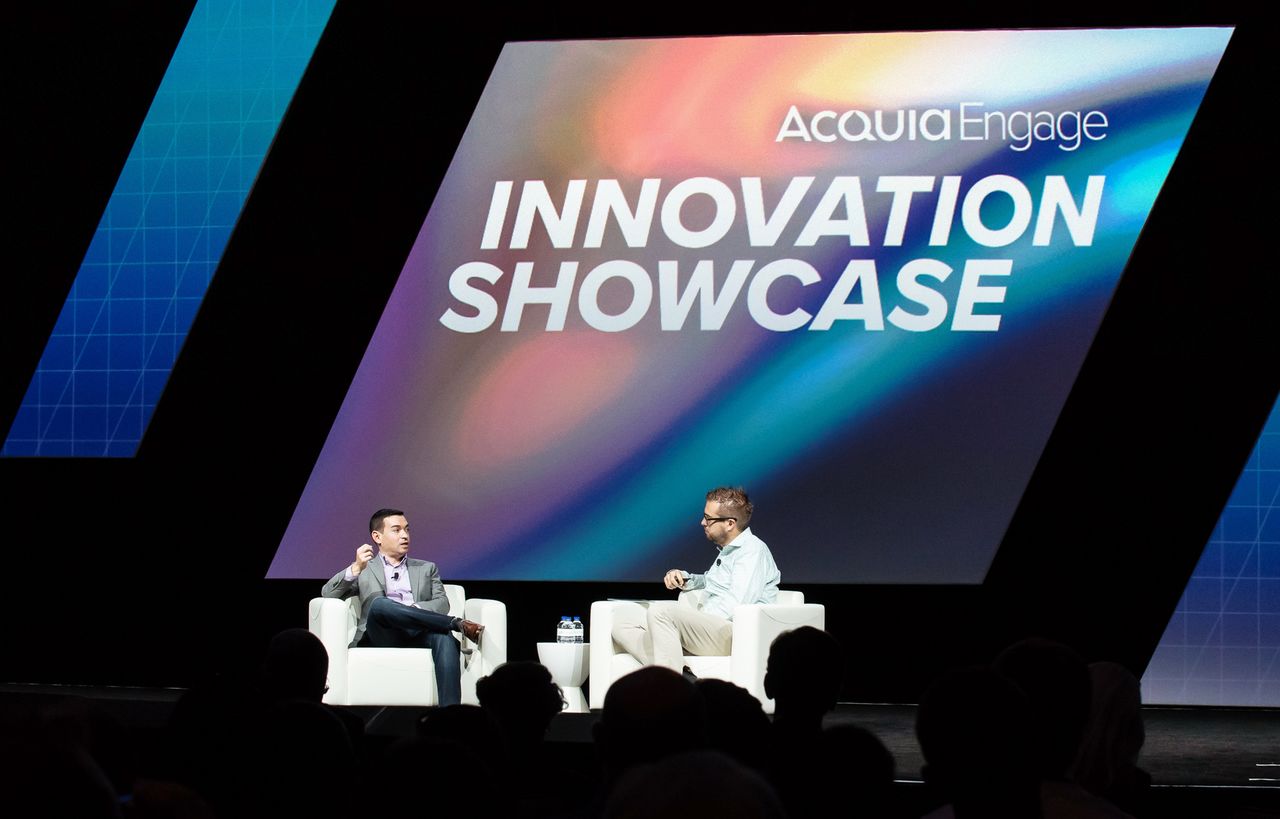 Many of Acquia's customers have hundreds or even thousands of sites, which vary in terms of scale, functionality, longevity and complexity.
One thing that is very unique about Acquia is that we can help organizations scale from small to extremely large, one to many, and coupled to decoupled. This scalability and flexibility is quite unique, and allows organizations to standardize on a single web platform. Standardizing on a single web platform not only removes the complexity from having to manage dozens of different technology stacks and teams, but also enables organizations to innovate faster.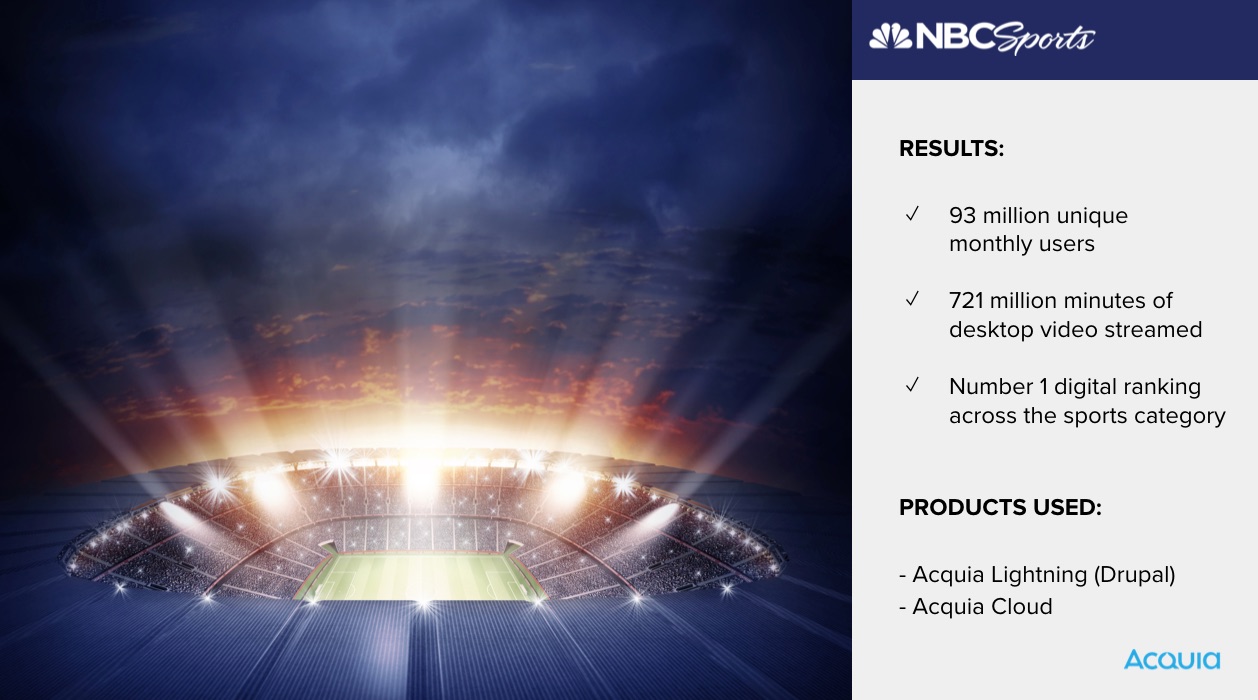 A great example is NBC Sports Digital. Not only does NBC Sports Digital have to manage dozens of sites across 30,000 sporting events each year, but it also has some of the most trafficked sites in the world.
In 2018, Acquia supported NBC Sports Digital as it provided fans with unparalleled coverage of Super Bowl LII, the Pyeongchang Winter Games and the 2018 World Cup. As quoted in NBC Sport's press release, NBC Sports Digital streamed more than 4.37 billion live minutes of video, served 93 million unique users, and delivered 721 million minutes of desktop video streamed. These are some of the highest trafficked events in the history of the web, and I'm very proud that they are powered by Drupal and Acquia.
To learn more about how Acquia helps NBC Sports Digital deliver more than 10,000 sporting events every year, watch my conversation with Eric Black, CTO of NBC Sports Digital, in the video below:
Not every organization gets to entertain 100 million viewers around the world, but every business has its own World Cup. Whether it's Black Friday, Mother's Day, a new product launch or breaking news, we offer our customers the tools and services necessary to optimize efficiency and provide flexibility at any scale.
— Dries Buytaert