DrupalCon Baltimore Driesnote presentation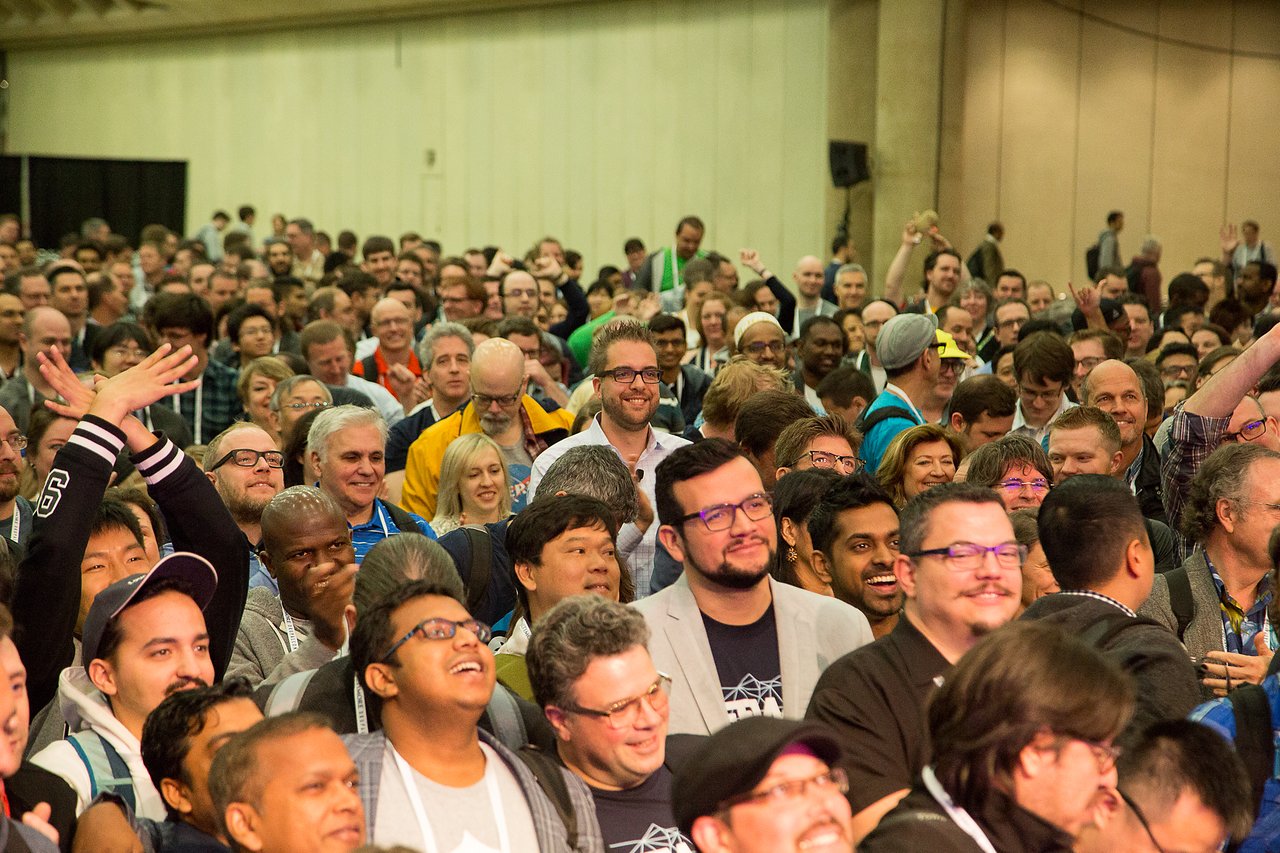 Last week, 3,271 people gathered at DrupalCon Baltimore to share ideas, to connect with friends and colleagues, and to collaborate on both code and community. It was a great event. One of my biggest takeaways from DrupalCon Baltimore is that Drupal 8's momentum is picking up more and more steam. There are now about 15,000 Drupal 8 sites launching every month.
I want to continue the tradition of sharing my State of Drupal presentations. You can watch a recording of my keynote (starting at 24:00) or download a copy of my slides here (108 MB).
The first half of my presentation provided an overview of Drupal 8 updates. I discussed why Drupal is for ambitious digital experiences, how we will make Drupal upgrades easier and why we added four new Drupal 8 committers recently.
The second half of my keynote highlighted the newest improvements to Drupal 8.3, which was released less than a month ago. I showcased how an organization like The Louvre could use Drupal 8 to take advantage of new or improved site builder (layouts video, workflow video), content author (authoring video) and end user (BigPipe video, chatbot video) features.
I also shared that the power of Drupal lies in its ability to support the spectrum of both traditional websites and decoupled applications. Drupal continues to move beyond the page, and is equipped to support new user experiences and distribution platforms, such as conversational user interfaces. The ability to support any user experience is driving the community's emphasis on making Drupal API-first, not API-only.
Finally, it was really rewarding to spotlight several Drupalists that have made an incredible impact on Drupal. If you are interested in viewing each spotlight, they are now available on my YouTube channel.
Thanks to all who made DrupalCon Baltimore a truly amazing event. Every year, DrupalCon allows the Drupal community to come together to re-energize, collaborate and celebrate. Discussions on evolving Drupal's Code of Conduct and community governance were held and will continue to take place virtually after DrupalCon. If you have not yet had the chance, I encourage you to participate.
— Dries Buytaert