How organizations can keep a competitive edge by contributing back to Open Source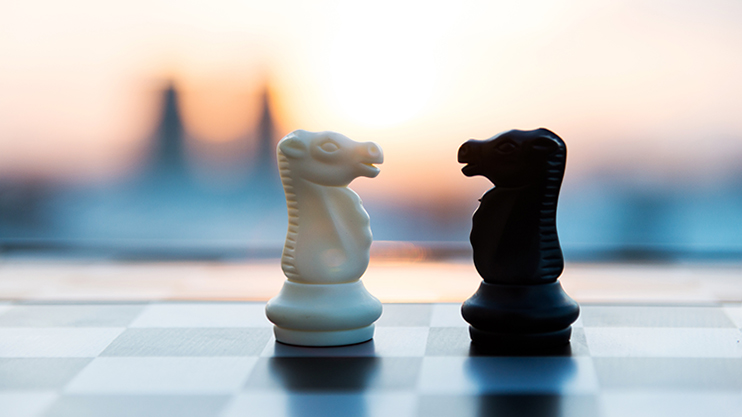 Some of the largest brands in the world are emerging as leading sponsors and contributors of Drupal. Pfizer, for example, has been using Drupal to improve its internal content workflow processes. Not only is Pfizer a major user of Drupal, they are also making their Drupal improvements available for everyone's benefit, including their competitors. This kind of innovation and collaboration model is relatively unheard of and is less likely to happen with proprietary software.
Another great example is Boston.gov. Last year the City of Boston migrated Boston.gov to Drupal. Shortly after the launch of Boston.gov, they released Boston.gov's source code to the public domain. By open-sourcing their project, the city of Boston is challenging the prevailing model. Anyone can see the code that makes Boston.gov work, point out problems, suggest improvements, or use the code for their own city, town or organization.
The City of Boston isn't the only government agency that is changing their way of innovating. In 2012, the White House released the code behind "We the People", the Drupal-based application that allows the American people to submit petitions directly to the President of the United States. By releasing the code that supports "We the People", any government in the world can take advantage of the project and implement it in their own community.
Next, the international media group Hubert Burda Media employs a team of six Drupal developers that build and maintain Thunder, a Drupal 8 distribution that can be used by any of the 164 brands that Burda supports. Last year, Burda open-sourced Thunder, allowing competitors to benefit from Burda's development, know-how and best practices. As part of their work on Thunder, Burda is an active contributor to Drupal 8's media initiative. Burda is also inviting its competitors to contribute to Thunder.
Some may wonder what is beneficial about sharing innovation with competitors. Today, technology is becoming more and more complex and the rate of change is accelerating. It is becoming increasingly difficult for any one organization to build an entire solution and do it well. By contributing back and by working together, these organizations can keep a competitive edge over those that don't use open source and collaborate. What looks strange to some, is actually perfectly logical to others. Those that contribute to open source are engaging in a virtuous cycle that benefits their own projects. It is a tide that raises all boats; a model that allows progress to accelerate due to wider exposure and public input. It's a story that is starting to play out in every industry — from pharmaceutical companies, to media and publishing, to government.
Challenge the prevailing model
As I wrote in my 2016 Acquia retrospective, I believe that the use of open source software has finally crossed the chasm — most organizations don't think twice about using open source software. The next step is to encourage more organizations to not just use open source, but to contribute to it. Open source offers a completely different way of working, and fosters an innovation model that is not possible with proprietary solutions. Pfizer, Boston.gov, the White House and Burda are remarkable examples of how organizations benefit from not only using but contributing to open source.
In order to help people understand the power of this model we have to change the lens through which organizations see the world. It's hard to disrupt the status quo, but fortunately we now have powerful examples that highlight how great organizations are using open source to change their operating model.
If you want to help challenge the prevailing model at your own organization, here are the basic steps that your organization can implement today:
Embrace open source in your organization and make it successful.
Assess whether any of your customizations are truly custom or if they can be used by others.
Contribute back your customizations to the open source project, advance it in the open and encourage others to contribute.
— Dries Buytaert